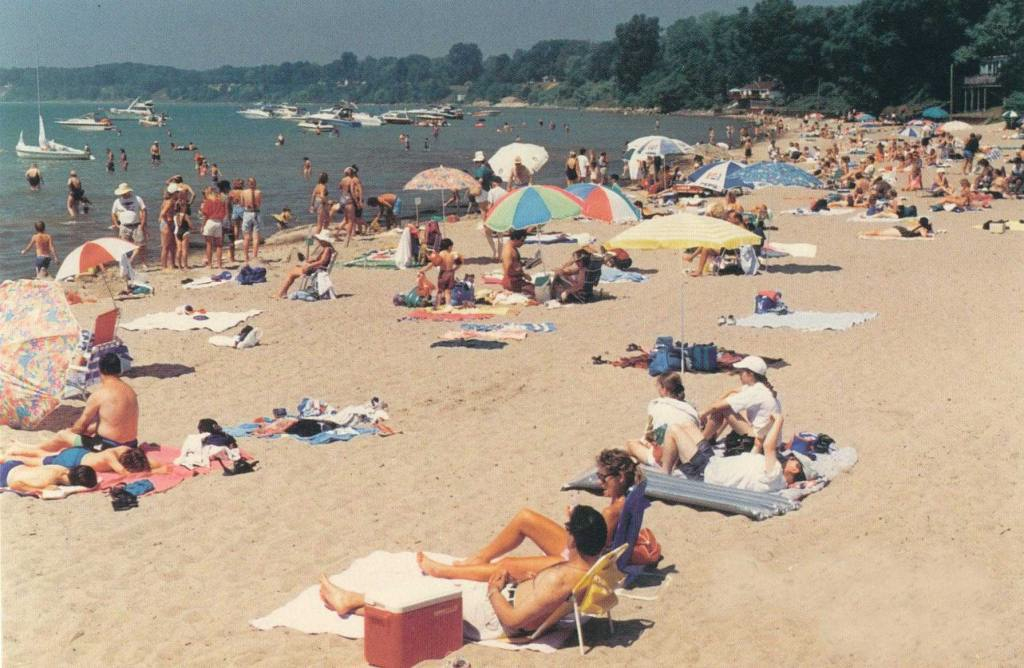 Port Dover's name comes from Dover, England. In the early 1800s, Daniel McQueen created the village of Dover Mills about two miles north of Lake Erie. The village burned in 1814 by Americans, but was rebuilt. Over time, Port Dover became known for its fishing industry.
Tourism has always been a strong industry in Port Dover. If you are craving an Arbor hot dog or an afternoon at the beach, this is the place for you. The pier welcomes anglers and couples in love. All ages enjoy watching the fishing tugs return with their catch. Lighthouse Festival Theatre enjoys record crowds each season. Restaurants are filled with people enjoying Lake Erie perch and pickerel. Boaters love the Port Dover Harbour Marina. Unique to the town is the vibrant Port Dover Harbour Museum. There are many shoppes and places to stay.
Winter and spring events in Port Dover include Polar Bear Plunge on New Year's Day and Perch Derby (April-May). Summer events include Lake Erie Interclub Cruise (June), Canada Day (July), Fish Fest (July) and Summer Fest (August). PD 13 (every Friday the 13th) attracts people on motorcycles whenever it appears on the calendar.
Source: Norflolk County Tourism